SEPTEMBER 11, 2023 – EDMONTON, AB. President Gerald Wood is pleased to announce the Motor Dealers Association of Alberta (MDA) recipients of the 2023 Dealer of Excellence awards: Gary Moe (Gary Moe Auto Group – Red Deer) and Todd Richardson (Lexus of Royal Oak – Calgary).
"Both Gary and Todd credit their strong family ties in the success of their respective dealerships," said Wood. "Family values keep them grounded and give them strength in challenging times."
Grit, hard work and determination are also common denominators for Gary and Todd. Each has been instrumental in their dealerships' growth and innovation. Both award winners credit the incredible support they have received over the years from mentors, colleagues and family.
2023 Alberta Dealer of Excellence (Non-Metro)
Gary Moe
Gary Moe Auto Group, Red Deer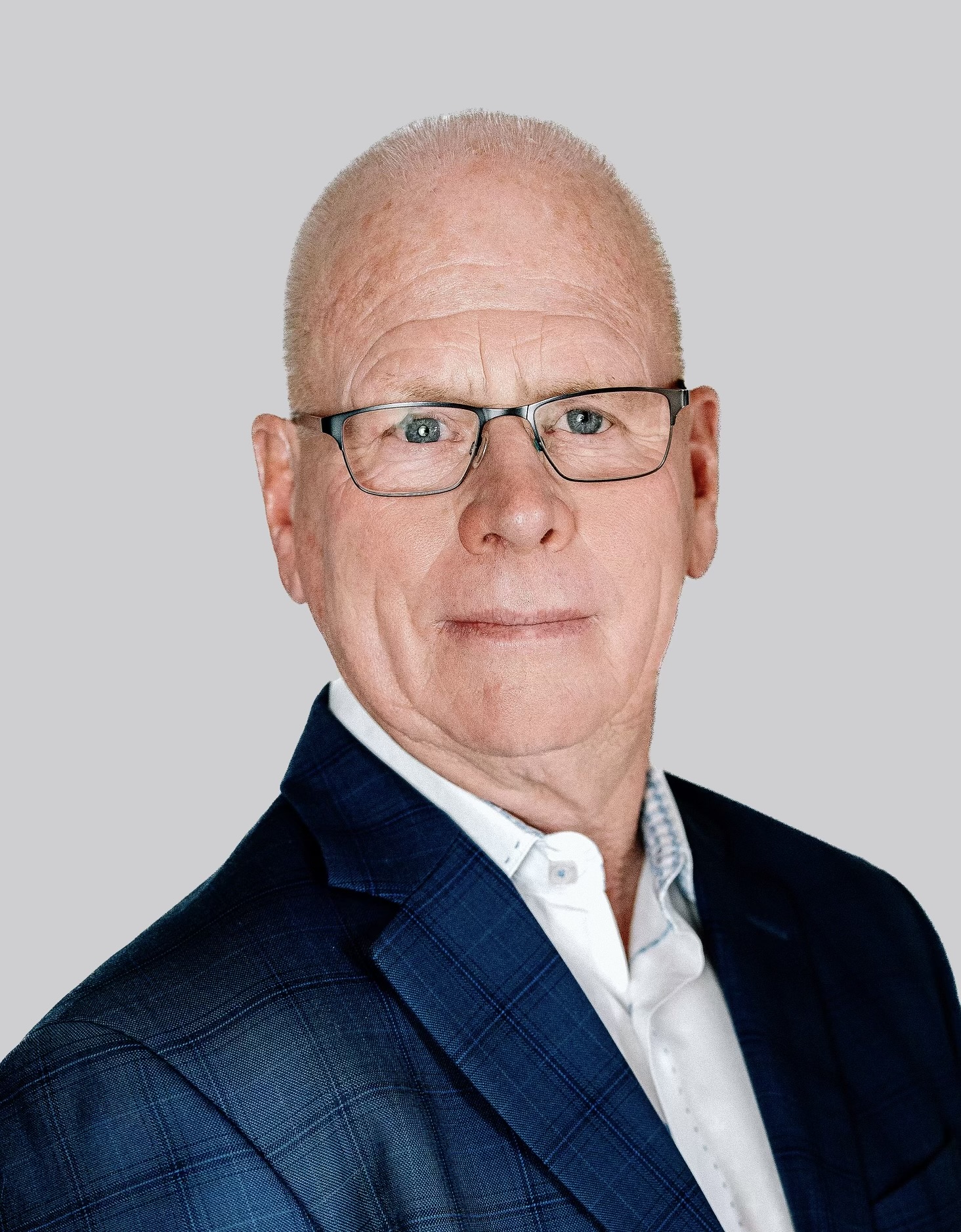 Gary Moe started his career in car sales, after working in the forestry industry early in life. Once he experienced the thrill of helping someone to meet their auto needs, he was hooked. Gary, and his wife Susan, started a used car lot in Red Deer in 1985. Gary handled inventory and sales, while Susan managed the business side, building on her former career in banking.
From 1988 to 2009, Gary owned Gary Moe Saturn Isuzu in Red Deer. During that period, he also acquired Mazda and Volkswagen dealerships, both located in 'Gasoline Alley' in Red Deer. In 2003, Gary Moe Hyundai was established, sons Dean and Eric joined the company, and the organization became the Gary Moe Auto Group. "You don't get any of it without hustling and working hard. It's all about attitude – if you have the right attitude you can do a lot of things," says Moe.
In 2010, he opened the Gary Moe Detail Shop, and in 2015, he built an 8,300 sq. ft. detail shop. The new, state-of-the-art Gary Moe Hyundai on North Hill, also built in 2015, serves as the headquarters for the Gary Moe Auto Group. Also in 2015, he bought the Chrysler dealership in Lacombe, and just completed a new store there, moving in last month. In Lethbridge, Gary bought the Mazda store in 2018, and the Chrysler dealership in 2023, both of which are now headed up by longtime employee Brandon Mourits. In between, in 2022, a Chevrolet dealership was acquired in Stettler. He's proud to have retained so many staff during these transitions, and he credits the general managers for their leadership.
He now serves as president of the Gary Moe Auto Group, which includes seven dealerships in Red Deer, Lacombe, Stettler and Lethbridge. "I have to pinch myself sometimes as I can't quite believe how things have worked out," says Moe.
Moe adds, "This is not just me, it's my family and my team. This is something that the whole group has won. It takes everyone to make things happen, lots of ideas."


2023 Alberta Dealer of Excellence (Metro)
Todd Richardson
Lexus of Royal Oak, Calgary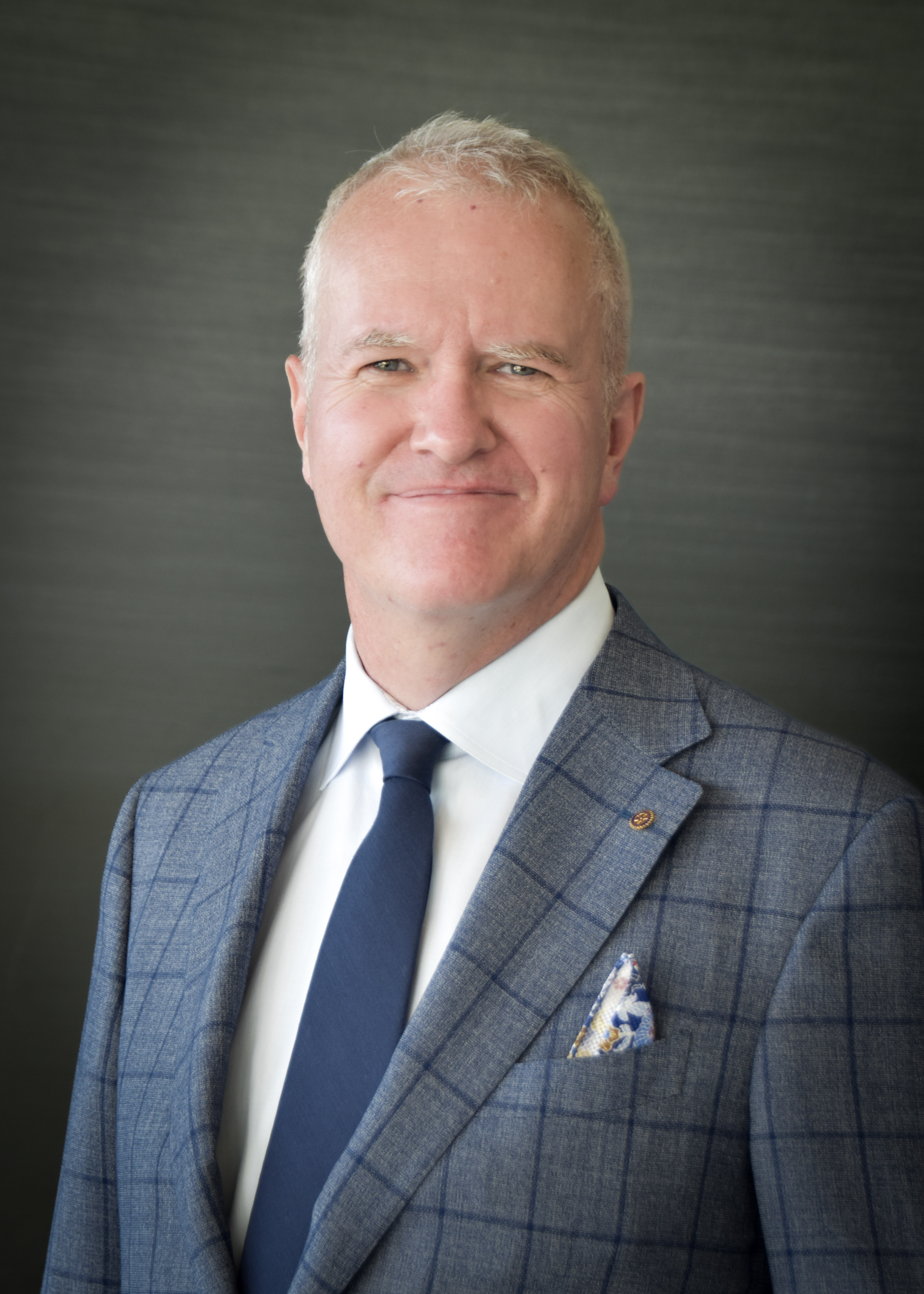 Todd Richardson stepped into the family auto business when he was 14 years old, he sold his dad's old truck, in two days for $1,200. "It gave me a taste of what selling is like," says Richardson. After high school, he attended the Automotive Business School of Canada in Barrie, ON, where he earned a business diploma. He started at Charlesglen Toyota in 1991 and held several positions including inventory control, financial services, and then sales management. During this time he attended the NADA dealer management program. He served as General Manager at Charlesglen for 14 years.
In 2008, Richardson was awarded Calgary's second Lexus dealership – Lexus of Royal Oak – which was built in the Northwest Auto Mall in Calgary. Richardson created a truly luxurious guest experience, rooted in service excellence – the cornerstone of his dealership. He believes his success has come from having a supportive wife of 31 years by his side, Natasha, and the long term service-oriented team that provide the family environment that guests always comment on. "That's what makes people come back – the way they make them feel," notes Richardson.
Today, Richardson is the dealer and managing partner of Lexus of Royal Oak, and associated with Charlesglen Toyota, and Fifth Ave Volkswagen.
Of his early lessons in the auto industry he says, "Something that I often carry around from the business lessons throughout the years is – the sale is not the end of the transaction, but beginning of an obligation. I also believe it doesn't matter who's right, it's what's right. Whether with a guest or teammate, as long as we keep these sayings top of mind, we'll always make the right decision."
"Getting an opportunity to own and run a dealership has been a dream come true," says Richardson. "And to get the respect of your peers for what you've done, what more can you ask for?"
ABOUT THE DEALER OF EXCELLENCE AWARDS
The MDA awards the Dealer of Excellence annually to one metro dealer from Calgary or Edmonton and one non-metro dealer from the rest of the province. The award criteria are business acumen, community involvement and association/industry involvement. The award candidates are nominated by Association members and the winners are selected by a panel of past award recipients. "It is this peer recognition, from those who would often be considered competitors, that makes this award so meaningful," adds Wood.